Racing Administration System
Our Racing Administration System is an end to end software application that automates the many facets of race planning and administration. The software is modular in design to easily allow users control all aspects of:
Registration and Licence of Horses, Owners, Trainers, Jockeys and other personnel
Parameterised race planning of race fixtures, race conditions and prizemoney
Automatic handicap calculations for race entry and declarations
Automatic Race Card printing with Form-guides
Fines and Disciplinary Management
Registry Charging and Race Purse Accounting
Race Day Reports and Checklists:

Starter Lists
Bleeder Lists
Stewards Lists
Vet Lists
Entry Lists
Declaration Lists
Equipment List

Performance Statistics
Automatic Web publishing and a Trainer Portal
The system is bi-lingual and is currently deployed in English and Arabic languages in the Middle East.
RAS is the ideal solution for a Horse Racing Authority of any horse breed to harness the power of today's computing and internet technology.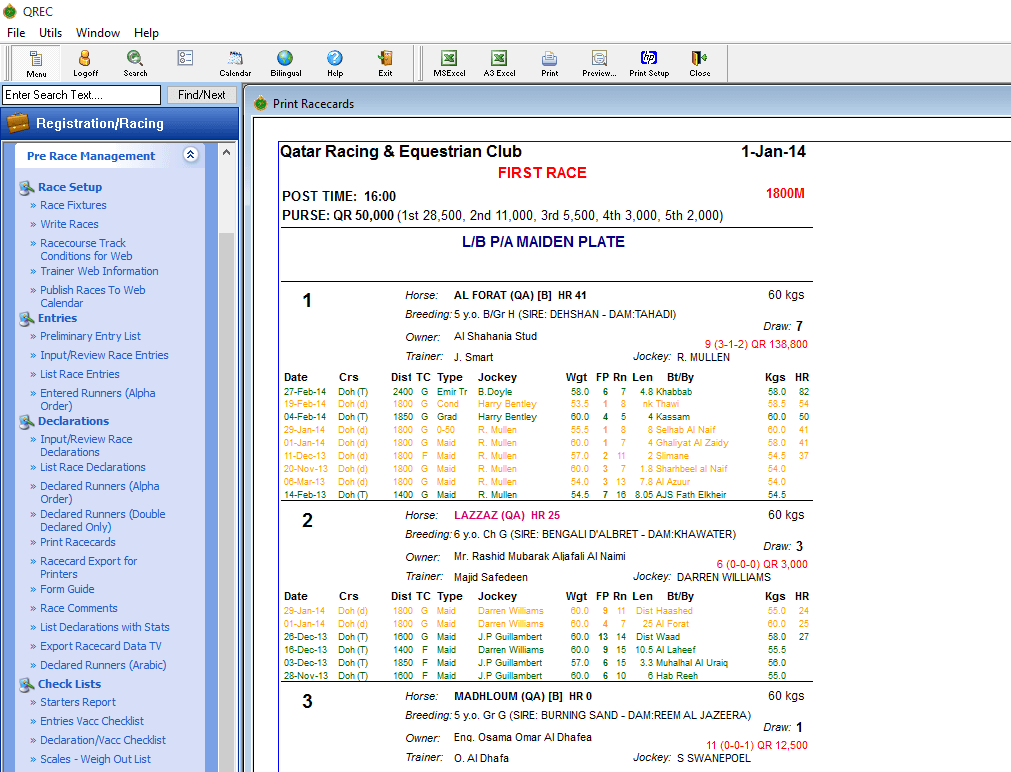 Equisoft Racing Administration System – Race Card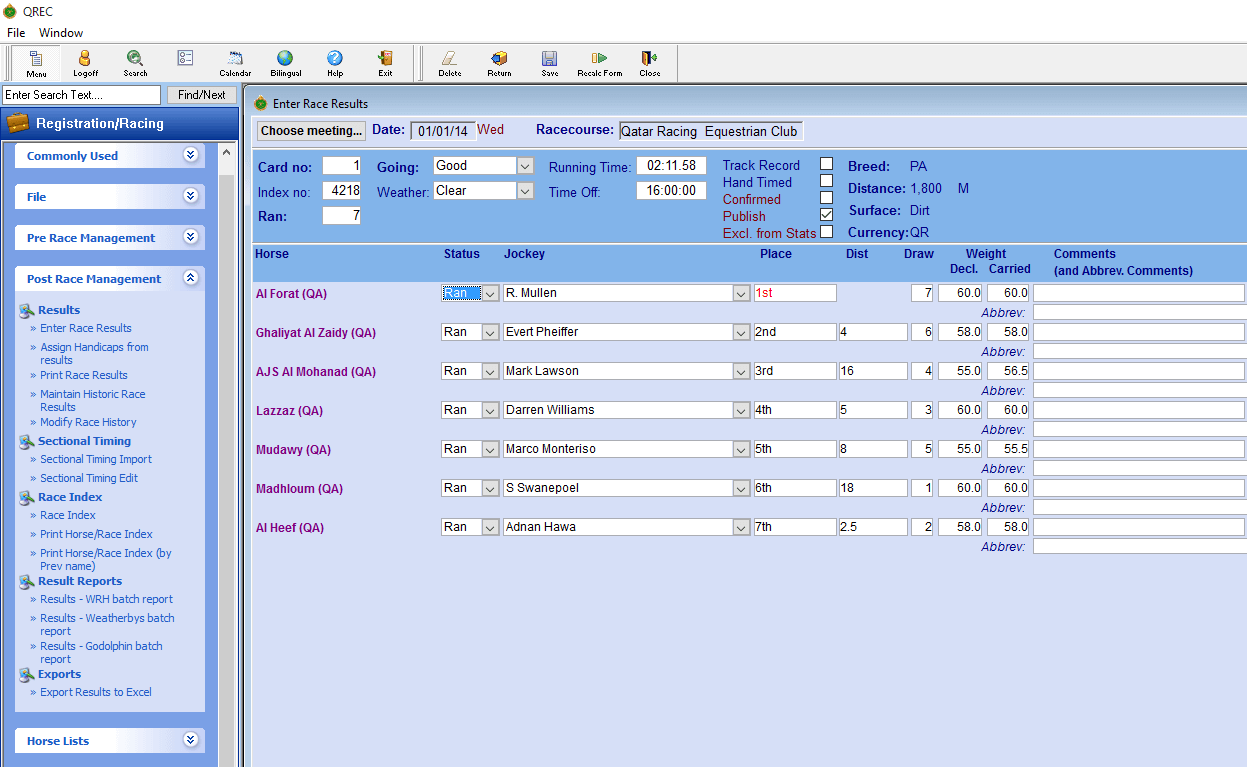 Equisoft Racing Administration System – Race Results